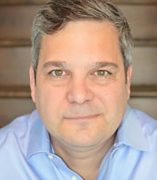 Nik Theodore
Director, Center for Urban Economic Development
Professor, Urban Planning and Policy
Contact
Building & Room:
231 CUPPA Hall, MC 348
Address:
412 S. Peoria St., Suite 231
Email:
Related Sites:
Selected Grants
Ford Foundation, Labor Standards and the Future of Work, PI
Selected Publications
Informal economy
Theodore N (2020) "Regulating Informality: Worker Centers and Collective Action in Day Labor Markets," Growth and Change 51(1): 144-160.
Theodore N, Gutelius B, and Burnham L (2019) "Workplace Health and Safety Hazards Faced by Informally Employed Domestic Workers in the United States," Workplace Health & Safety 67(1): 9-17.
Theodore N, Pretorius A, Blaauw D, and Schenck C (2018) "Informality and the Context of Reception in South Africa's New Immigrant Destinations," Population, Space and Place 24(3): 1-10.
Schenck C, Theodore N, Blaauw D, Swart EM, and Viljoen JMM (2018) "The N2 Scrap Collectors: Assessing the Viability of Informal Recycling Using the Sustainable Livelihoods Framework," Community Development Journal 53(4): 656-674.
Theodore N and Requa-Trautz B (2018) Day Labor in Las Vegas: Employer Indiscretions in Sin City. Los Angeles: National Day Laborer Employment Network.
Theodore N, Blaauw D, Pretorius A, and Schenck C (2017) "The Socioeconomic Incorporation of Immigrant and Native-Born Day Labourers in Tshwane, South Africa," International Migration 55(1): 142-156.
Visser MA, Theodore N, Meléndez EJ, and Valenzuela Jr A (2017) "From Economic Integration to Socioeconomic Inclusion: Worker Centers and the Social Inclusion of Day Laborers," Urban Geography 38(2): 243-265.
Theodore N (2017) After the Storm: Houston's Day Labor Markets in the Aftermath of Hurricane Harvey. Chicago: UIC Great Cities Institute.
Meléndez EJ, Visser MA, Valenzuela Jr A, and Theodore N (2016) "Day Labourers' Work-Related Injuries: An Assessment of Risks, Choices, and Policies," International Migration 54(3): 5-19.
Theodore N (2015) "Rebuilding the House of Labor: Unions and Worker Centers in the Residential Construction Industry," Journal of Labor & Society 18(1): 59-76.
Theodore N, Blaauw D, Schenck C, Valenzuela Jr A, Schoeman C, and Meléndez EJ (2015) "Day Labor, Informality and Vulnerability in the United States and South Africa," International Journal of Manpower 36(6): 807-823.
Economic restructuring

Gutelius B and Theodore N (2019) The Future of Warehouse Work: Technological Change in the U.S. Logistics Industry. Berkeley, CA: University of California, Berkeley Labor Center and Working Partnerships USA.
Theodore N, Gutelius B, and Gonzalez AL (2019) The Worker Center Ecosystem in California: Organizing to Transform Low-Wage Industries. New York: LIFT Fund.
Theodore N (2018) "Taming Globalization: Raising Labor Standards across Supply Chains," in Fine J, Burnham L, Griffith K, Ji M, Narro V, and Pitts S, eds., No One Size Fits All: Worker Organization, Policy, and Movement for a New Economic Age, 341-358. Ithaca, NY: Cornell University Press.
Gutelius B and Theodore N (2017) "The Future of Work: Urban Economies in Transition," in Pagano MA, ed., Jobs and the Labor Force of Tomorrow: Migration, Training, Education, 3-22. Champaign, IL: University of Illinois Press.
Theodore N (2017) "Regional Unemployment and Regional Labor Markets," in The International Encyclopedia of Geography: People, The Earth, Environment, and Technology, 5701-5709. Oxford: Wiley.
Theodore N (2017) New Southern Strategies: Employment, Workers' Rights and the Prospects for Regional Resurgence. Oakland: Funders for a Just Economy and Neighborhood Funders Group.
Theodore N, Boggess B, Cornejo J, and Timm E (2017) Build a Better South: Construction Working Conditions in the Southern U.S. Austin, TX and Oakland: Workers Defense Project and Partnership for Working Families.
Theodore N (2016) "Worlds of Work: Changing Landscapes of Production and the New Geographies of Opportunity," Geography Compass 10(4): 179-189.
Bernhardt A, Spiller M, and Theodore N (2013) "Employers Gone Rogue: Explaining Industry Variation in Violations of Labor Standards," Industrial and Labor Relations Review 66(4): 808-832.
Doussard M, Peck J, and Theodore N (2009) "After Deindustrialization: Uneven Growth and Economic Inequality in 'Postindustrial' Chicago," Economic Geography 85(2): 183-207.
Theodore N (2007) "New Labour at Work: Long-Term Unemployment and the Geography of Opportunity," Cambridge Journal of Economics 31: 927-939.
Peck J and Theodore N (2007) "Flexible Recession: The Temporary Staffing Industry and Mediated Work in the United States," Cambridge Journal of Economics 31(2): 171-192.
Notable Honors
2016, University Scholar 2016-2018, University of Illinois at Chicago
2015, Researcher of the Year, University of Illinois at Chicago
2014, Highly Cited Researcher 2002-2012, Thompson Reuters